Doodle Maths Scheme
Oxford Owl Reading
To help you access reading material at home we would like to offer you Oxford Owl. There are 100 ebooks available to read on a computer or tablet and they are the books the children would normally be reading in school.
Click on the Owl logo below and follow the instructions to log in using your child's class login details. You must use the 'My class login' icon at the top of the page to log in not the Oxford Owl for home.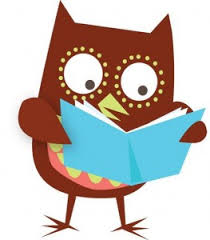 Class login:
Reception class login= wbi-rec
Yr1 Mrs Tebbit or Miss Noyes class login= wbi-rt&sn
Yr2 in Miss Pearce class login= wbi-jp
Yr2 in Mrs Pass class login= wbi-ap
Yr2 in Mrs Hughes/ Mrs Anderton class login= wbi-th&na
The password for all classes is learning . Please note that all login details are lower case.
The home page of Oxford Owl also has a home learning page with top tips and activities that can be downloaded and printed out.
Happy Reading!
Twinkl
Twinkl is a fantastic resource that we use in school daily. They are offering parents access to their site, free of charge, for one month. There are lots of different activities aimed at each year group. To access Twinkl please click on this link https://www.twinkl.co.uk/. Once you have logged in, use the search facility and type 'Home Learning Packs'. From this page you can access packs for each year group.
Letterjoin
In addition to the activities provided, we would like to stress the importance of daily reading, high frequency word reading and practising spellings. Details on how to access the Letterjoin scheme can be found here Letter-join Home Access
Other useful websites