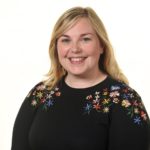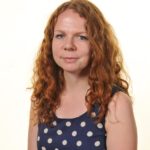 Mrs Bowditch works Monday & Tuesday. Miss Crimp works Wednesday, Thursday & Friday.
Teaching Assistants
In our class we have additional adults who help to support the children. Mrs Bullock is our teaching assistant every day. Miss Fairbanks, Mrs Benham, Mrs Frempong and Mrs Edwards all work with a child on a 1:1 basis.
Book bags and Letters
Please bring book bags in each day, school newsletters and any correspondence from school will be shared through text message links and on our school website. If you require messages to be sent to parents who do not live in the same household please contact the office. Letter, shape and number cards are also included in book bags to practise letter and number formation. We begin to practise pre-cursive handwriting during the reception year ready to begin joining the letters in year 1. Also included is a 'Jolly Phonics' booklet that describes all of the actions that the children will learn alongside the letter sounds.
PE kits
On a Monday morning and Thursday afternoon the children will need their PE kits to change for PE, these are then kept in school and sent home at half-term.
Water bottles
Please can all children bring in a named water bottle to use during the day. These will stay in school for the week and are rinsed and refilled each morning. They are sent home every week.
Reading with the children
Each week the children will bring home a colour-banded reading book and a decodable reading book (with words that can be sounded out) as well as a picture book from the classroom. Books will be changed on a Friday, as this will allow us to leave books over the weekend before returning to the shelves on Monday. There will be a coloured bookmark with suggested questions to support their reading and understanding of the book. Please feel free to write any comments in the reading record book, or just initial that the children have read with you. Books from the library or home can be read in addition to school books. The books that we share with children in class will stay in school and books in bookbags are to share at home.
Sound Books and Word Books
During this term we will be giving out sound and word books. These books contain the sounds and words we have been learning each week, we would be grateful if you could find some time to practise these every week alongside the Jolly Phonics actions.
Many thanks.