Our school meals are provided by Dolce, who are a family business with a genuine interest in providing a good, honest and reliable service.
To enable parents to manage their child's lunchtime requirements we currently use an online ordering system. To request an account give your email address to the school office. You will then receive an email from Dolce containing your login details and a link to their website.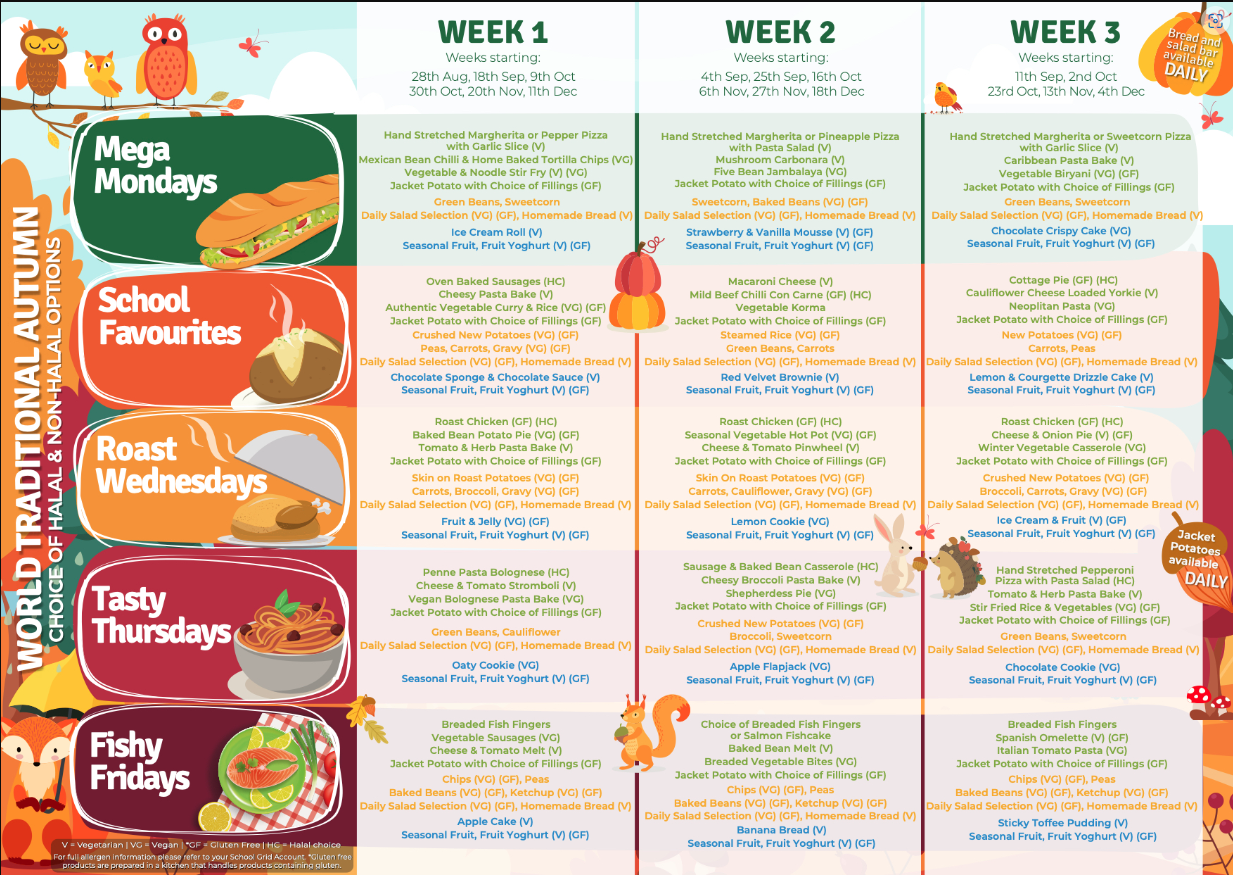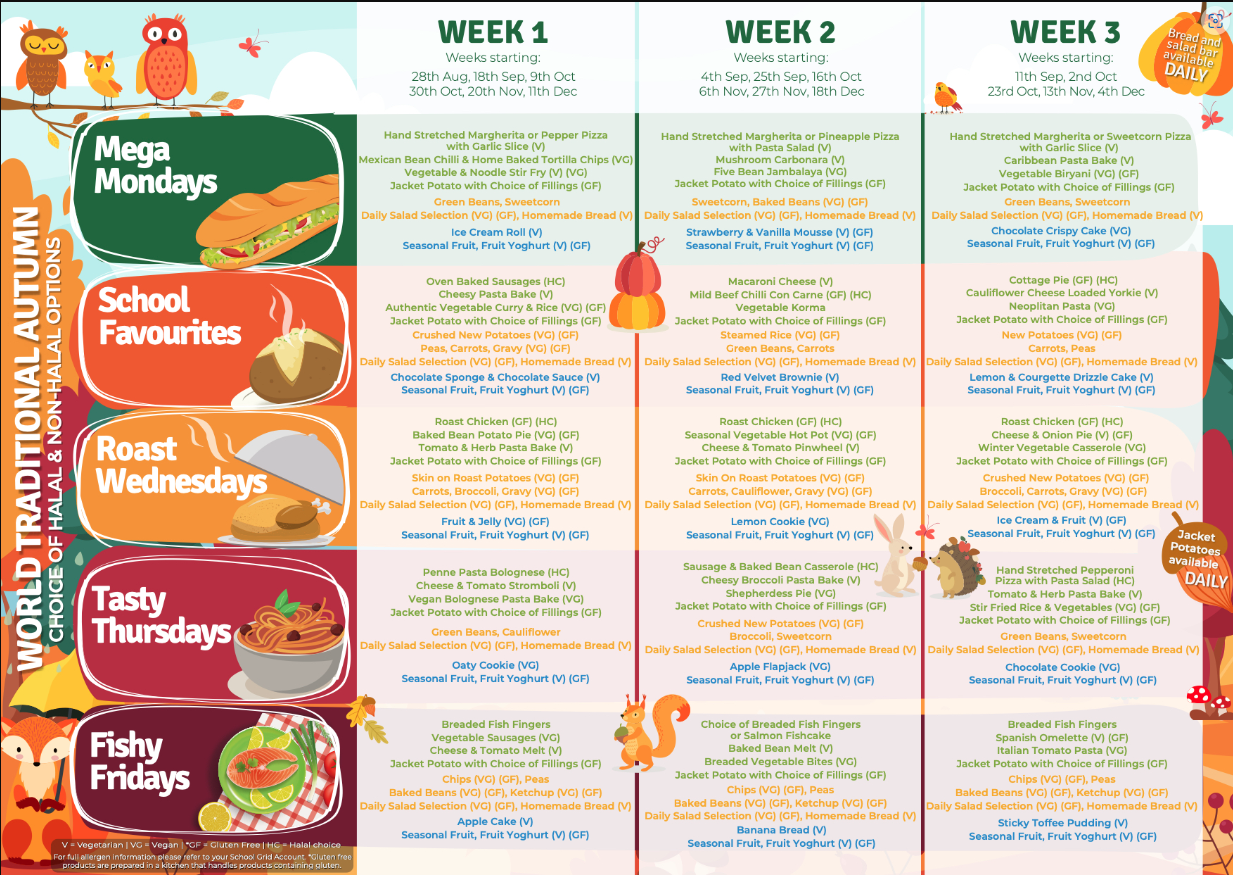 To order your child's meals please click on the School Grid link HERE


Children may bring in a packed lunch, this should be in a named lunch box, children are encouraged to bring a healthy lunch to school.
Water is provided for all children at lunch time and throughout the school day. Please ensure that your child has a named water bottle in school with them.